Front yard, Entryway and POol Renovations
This project took place over a period of time to accommodate budgets. Exotic Landscapes installed retaining walls, paving, cobblestone driveway, fence, arbour, plants and lighting. The result is a low-maintenance garden with a breathtaking entryway and unique cobble pathway.
Please read below the testimonial from this client:
Exotic Landscapes carried out some landscaping work for us around our swimming pool. Caillim gave us helpful advice and creative ideas which made our project stress-free.
He was consistently communicative, courteous and professional, taking pride in his work. His attention to detail flowed through the project from start to finish, including leaving the site tidy.
If you're looking for an efficient and pleasant landscaper to deal with, we highly recommend Exotic Landscapes.
– Ken & Susie
Complete Front & Backyard Makeover
In this extensive renovation we made over the entire outdoor area. A rendered block wall with feature wooden posts was constructed around the outdoor perimeter, with turf, a custom-made letterbox, and a feature garden planted in the front yard.  A tanning deck, steps, retaining walls, and decorative gardens were added in the backyard.  An automatic watering system was installed by Exotic Landscapes as a water-wise choice for keeping the garden and lawn looking pristine year-round.  Feature lighting was designed by Exotic Landscapes and installed by a trusted electrician.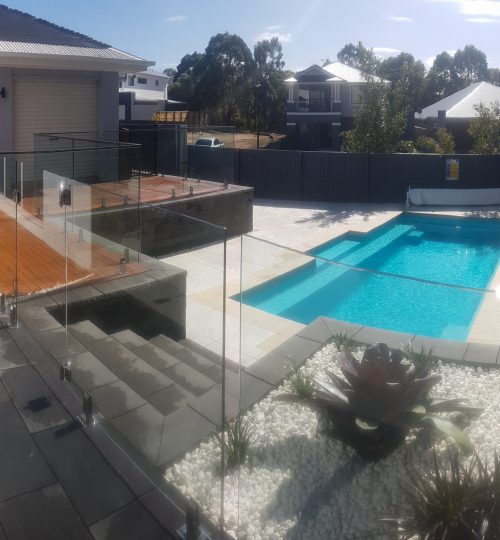 Complete Family Home Makeover
With this project family was at the centre of every decision. Steps were installed for easy entry. A beautiful swimming pool and surrounds were installed for the family's enjoyment. Exotic Landscapes installed the paving around the swimming pool, all retaining walls, entry steps and lighting fixtures.
Low Maintenance with Style
In this renovation a rock garden with feature plants was installed with an automated water system for an easy and low maintenance outdoor area. The front steps were created using timber-look concrete products and custom lighting. The backyard had fake turf and drainage installed to minimize flooding.
Please read below the testimonial from this client:
Thank you Caillim for your ideas and energy to bring our landscaping plan to life.
The result is better than we could have imagined and we feel we have the most unique and eye-catching property in the area.
The project was completed on time and within budget. The site was always clean and tidy at the end of each day and therefore was not intrusive to our daily routine.
We would be happy to recommend you to prospective clients and will pass your details on if we know of anyone in need of your services. 
All the best,
– John & Rebecca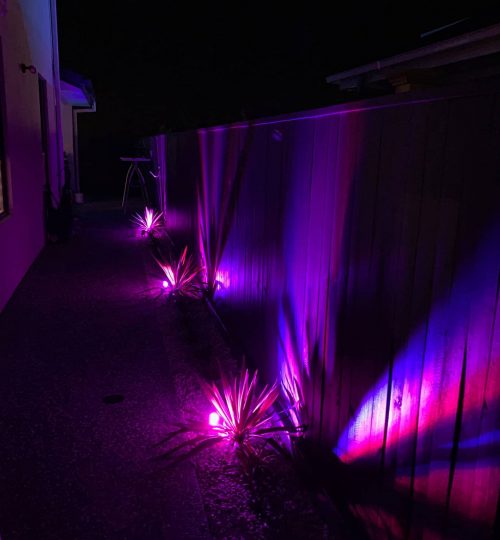 In this project we custom-made colonial-style fencing as the design requested by the client was unavailable from suppliers. This meant that each post and flower cutouts were hand cut and machine cut to create this unique design.
Please read below the testimonial from this client:
I would firstly like to say "WOW". Never in my wildest dreams did I expect such attention to detail, craftsmanship, quality or any business to translate my vision into reality. I shopped around, I asked around, and all avenues I took came to dead ends. I resigned myself to accepting low quality and low construct until I was given a glowing reference to try Exotic Landscapes. Like any job there are unseen challenges; however, all these were overcome with better solutions that enhanced the final product. To have a dream is one thing, to have it interpreted and have a long-lasting outstanding end-game product is another.
I cannot express enough thanks and gratitude. Turned up on time, worked tirelessly in all weather, and had the same passion as myself to see this all come together. I don't think if I had gone anywhere else I would have got half the masterpiece he created as there simply is not that skill and product knowledge out there. Half my age and twice as wise and gifted.  
– David
In this project we recycled the paving around the swimming pool in order to keep to budget. We installed a custom water feature and lighting to create a luxurious Balinese feel to the area. 
Please read below the testimonial from this client:
I am really happy with the work done at my property with paving and landscaping. The attention to detail, meticulous execution shown was only exceeded by how reliable the team was. Paving around the pool was not an easy job but the Exotic Landscape team delivered a beautiful area including proper drainage, irrigation system and garden lighting. Caillim's planting and paving suggestions were instrumental in the final look of the garden. Thank you!
I am genuinely happy (super happy) with your work and I think others need to hear about it!  
– Louisa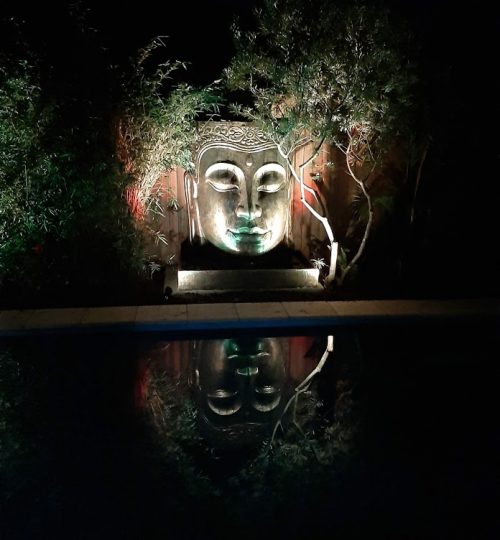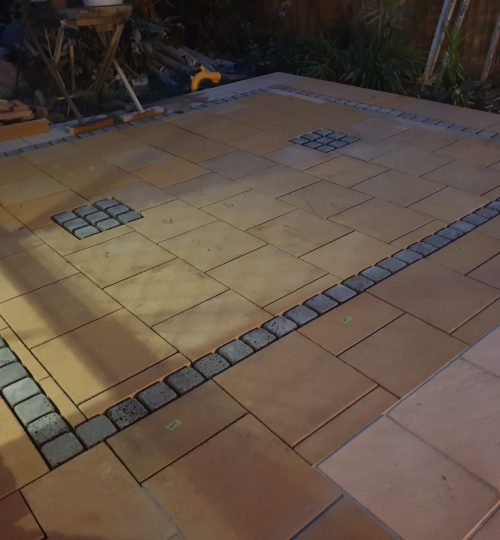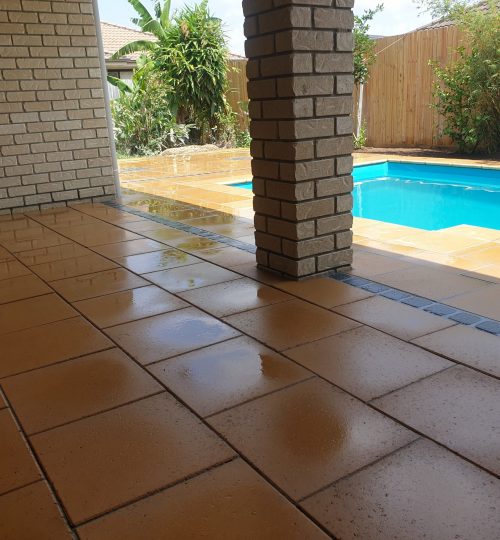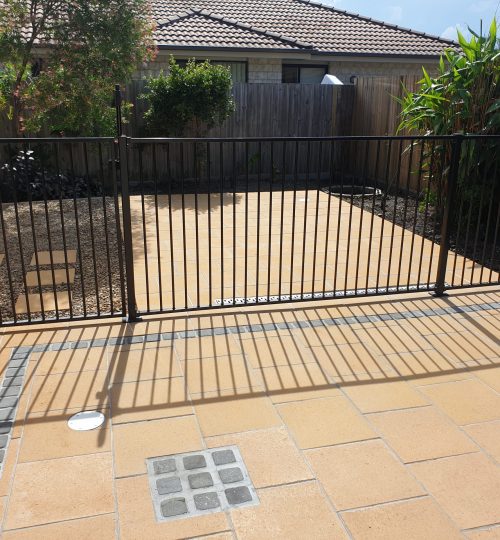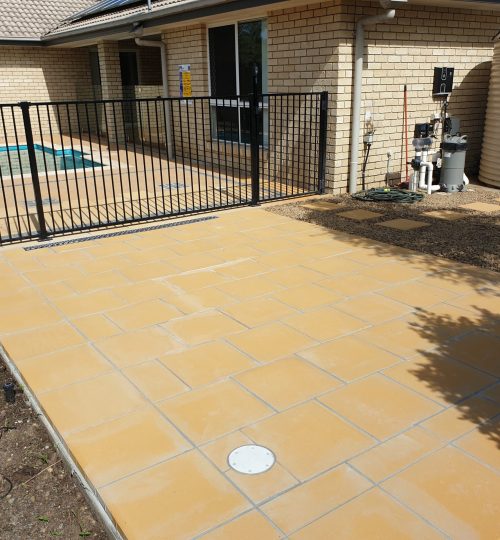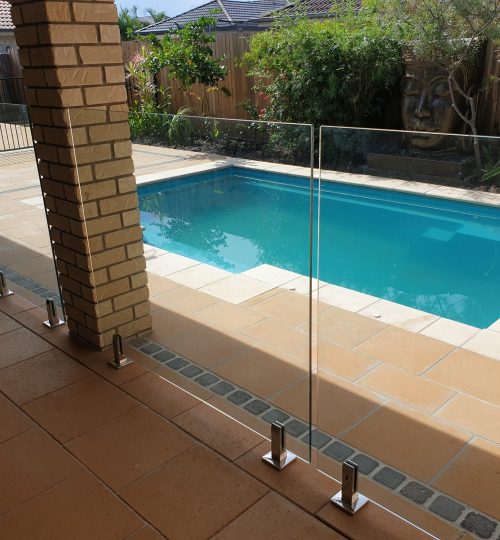 Monday-Friday: 8am-6pm
Saturday: By appointment only
Sunday & Public Holidays: Closed